In the past couple months I've been on a bit of a fiction binge. This isn't normal for me but I've needed an escape from my work and TV doesn't seem to work anymore. My approach to fiction-reading is not particularly sophisticated. I browse the prizewinner lists and go from there.
Here's a roundup of my reading binge. As is always the case when people share what they are reading, this is partly an exercise in vanity. But it also reflects my curious impulse to see the book covers gathered in one place.

The full title of this book might as well be Union Atlantic: This is America (and It's as Bad as You Feared). Some of the themes in Adam Haslett's more recent book are evident here, but without the redeeming factor of being truly interesting. A depressing book with a revolting character who, as so often in our time (or every time?), never really receives the comeuppance you wish for him.
A slow-burning, small story that didn't grab me. At the end Maud finally seems poised to escape her suffocating existence. But getting there is a dreary catalogue punctuated by sex. Lots of sex. The picture painted of Indian life in 1920s Oklahoma is fascinating even if it doesn't seem to burst into full color.
A beautiful book. I thoroughly enjoyed this one. The two women at the center of the story seem almost like archetypes, and I don't think that's a bad thing.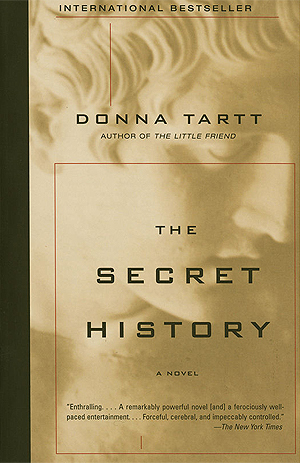 The first half of this book expertly carried a sense of looming calamity. But after the cathartic event, the second half of the book flagged. I also got tired of everyone stumbling around drunk all night and sleeping all day. Lots of people go to college without living like this! I enjoyed The Goldfinch more (but that one was strange too!)

A weird and wonderful book. With Franzen, it may be strange and obnoxious, but you don't want to put it down. Definitely better than his first one, and I think on the level of his later more highly-regarded books.
This is the one I'm getting into now. So far it has a really appealing tone: light, unassuming, very accessible.