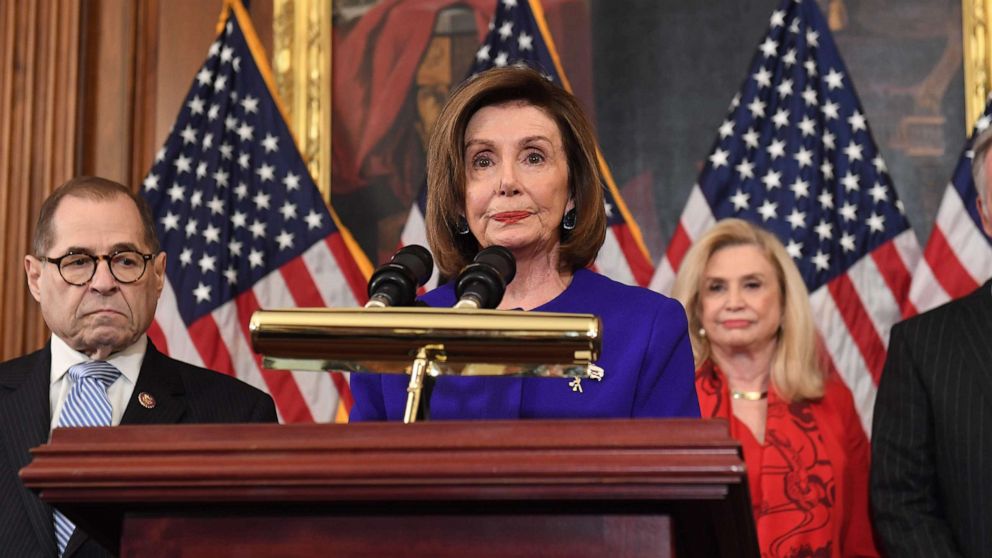 On a historic day like this, it is all too easy for us to take refuge in moral sanctimony ("Can you believe how awful the other side is?") or moral relativism ("Whose to say what is right on something as messy and partisan as impeachment? Let's just agree to disagree").
In reality, impeachment is a moral question, and defending Trump is an immoral answer to it. (Yes, I hear myself. I know I'm socially located and all the rest of it, but this is not a close call. Sorry!)
But we must not suppose that the lesson to take from this is one of Republican perfidy and Democratic virtue. On the contrary, the sobering truth is that we rarely do the right thing simply because it is right.
We are experts in aligning our perception of what is moral with our self-interest. When the two of them come into unavoidable conflict, it is self-interest that wins the day most of the time. Some people do escape this trap. We tend to remember them as saints and sages.
It is self-serving and unrealistic to suppose that the moral clarity of the event tells us a great deal about the moral stature of its participants. Republicans face the difficult choice of doing the right thing or protecting their self-interest. In choosing self-interest, they are merely doing what most of us do in most such situations. Democrats are in the much more enviable (and unusual) position of alignment between truth and partisan interest. We should not be sanguine about how they would behave if the shoe were on the other foot.
So today, I don't want to deaden my conscience with the pretense that both sides in the impeachment struggle have equal moral claims. That's an absurd proposition. It's alluring because it allows us to better get along with others and think well of them. But it's a cheap shortcut. The real challenge is to be openhearted and generous and kind without searing our conscience in the process. Trying to downplay the evils of Trump's hatred against women, his cruelty and racism, might make some of your social circles more peaceful. But at what cost?
Neither do I want to reach for the self-righteous escape hatch. I recognize Republicans' hypocrisy and self-interest precisely because I'm so experienced in my practice of these character flaws. Rather than assuming the moral clarity of this moment tells me something profound about the moral fiber of Trump supporters, I want to implicate myself in their unjust behavior.