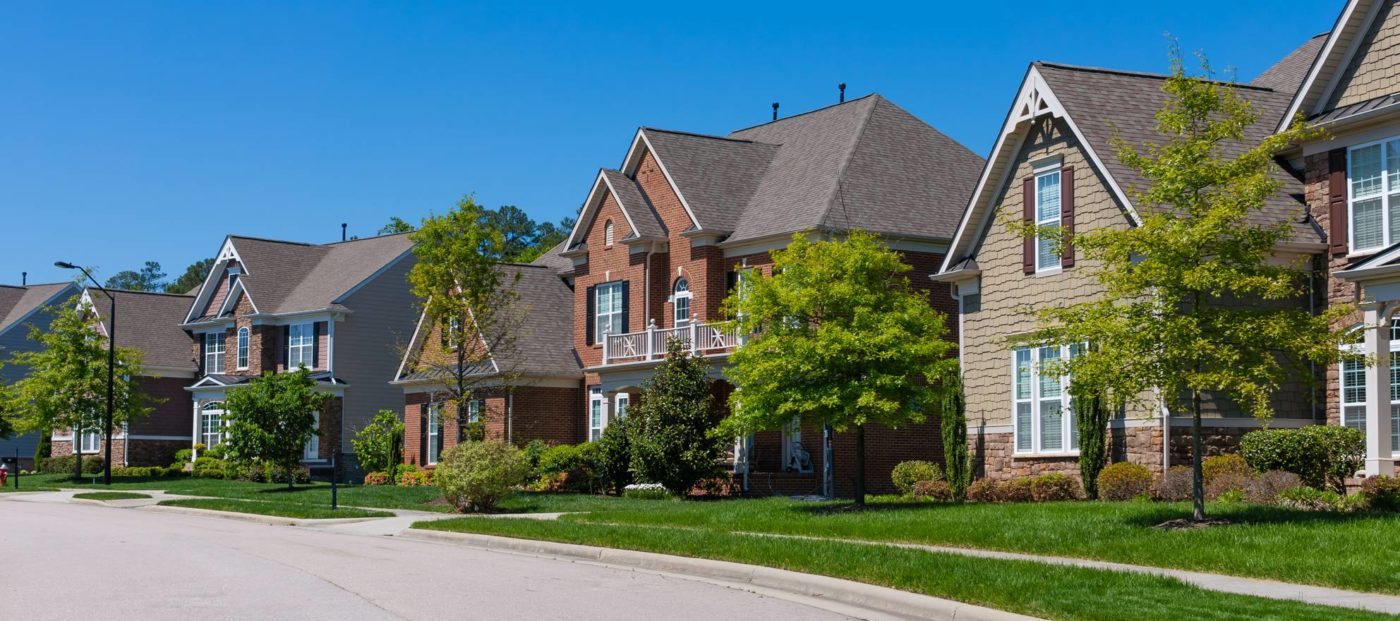 My dear brothers and sisters, listen! Hasn't God chosen those who are poor by worldly standards to be rich in terms of faith? Hasn't God chosen the poor as heirs of the kingdom he has promised to those who love him? But you have dishonored the poor.
               James 2.5-6
Do not call anything impure that God has made clean.
Acts 11.9
A poor person's land might produce much food,
    but it is unjustly swept away.
               Proverbs 13.23
Those who mock the poor insult their maker.
Proverbs 17.5
We recently moved from a "bad" neighborhood to a "good" neighborhood. Or so I'm told. What exactly are wealthy and middle-class Christians doing when we call a neighborhood "bad"?
1 We're hiding how the world works
When we say a neighborhood is bad we're making a commentary about class, crime, schools, and, very often, race. "Bad" is not our shorthand for how these factors actually work. It's our blunt instrument to hide all the most pertinent questions.
Why is it socially acceptable for local, state, and federal governments to deliberately create communities of concentrated poverty?
Why do police fail to keep some communities safe?
Why do white parents fallaciously use race as a heuristic for school quality?
Why have wars on drugs and crime targeted people based on their race and class positions rather than focusing on drugs and crime?
Why did white people, businesses, and all levels of government deliberately segregate our metropolitan areas on the basis of race?
Why do middle class and wealthy people oppress the poor by supporting restrictive zoning and opposing investments in public goods?
Why are racism and classism so socially acceptable in middle-class white communities?
We're just getting started. We might ask dozens more questions. But when we say that a neighborhood is "bad" we are not calling these questions to mind. We are, instead, refusing to ask them. When we call a neighborhood bad we are naturalizing that condition and making a commentary about the people living there. We are telling a lie.
2 We're rejecting how God's kingdom works
The discourse of "bad" neighborhoods doesn't just hide an enormous number of implicit ideological and historical claims. It also make a theological statement. With casual cruelty and complacency, it suggests that the way the Christian scriptures talk about wealth, poverty, and faith are not meant to be taken at all literally. We assume that the divestment Jesus demanded of the rich young ruler has little bearing on us.
Isn't it just possible that when James said God has arranged the world to work in such a way that the materially poor are rich in faith, he actually meant it and the world really does operate in precisely this way?
Isn't it possible that when the Apostle Paul said that God has chosen what is weak and despised in the world to shame the strong, he really meant it? When he told the Corinthians that not many of them were rich or important, couldn't it be that he described not only their particular situation but a common theme running through God's upside-down way of doing things?
When we say that a community is "bad" we are probably saying something about how safe it seems to be there, how nice it is to raise children there, how readily one might find a good job there and make money. Our units of measurement have nothing to do with the things Jesus told us.
Take a community that is rich in faith, vibrant in neighborliness, God-blessed in its orientation to people rather than things, but has a higher than usual crime rate. That community is "bad." In contrast, a neighborhood oriented to things, tasks, and success that also happens to be wealthy and safe is "good."
What does it mean when the standard discourse among middle class American Christians calls spiritually barren places "good" and spiritually rich places "bad"? Part of the problem, of course, is that our classist and racist imaginations cannot comprehend the facts of ordinary life in "bad" neighborhoods. What God has called good we call evil.
This unconscious hostility to the kingdom of God is so common among American Christians that parents who purposely raise their children in a "bad" neighborhood are likely to be called foolish, if not guilty of child endangerment. Meanwhile, parents who raise their kids in spiritually impoverished neighborhoods imagine that we are giving our children the best upbringing our money can buy. We are molding our kids to be striving, success-oriented collectors of things, human doers who disdain the kingdom and the people who inhabit it.
But at least we didn't expose them to a bad neighborhood, right?