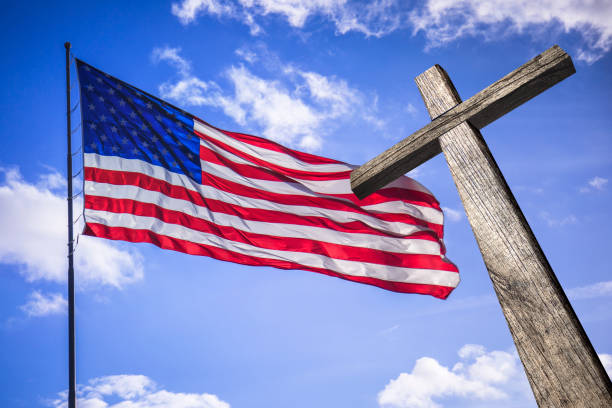 White evangelicals are afraid. In their fear we ought to hear echoes of the darkest moments of modern history.
I am not comparing the conditions of the United States today to these monstrous crimes (not yet…). But the psychology is remarkably similar.
It's a psychology of fear. It involves a sense of threat out of all proportion to real events. In each case, key segments of society resort to lies and euphemism in a conscious bid to construct a fictive reality.
Here's what I think people really don't understand about the psychology of mass murder: It's not "I hate you." It's "You've left me with no choice."
I wish I had time this morning to rustle up some compelling quotes and examples from these eras. I think any historian of these periods can testify to the ubiquity of feelings of fear and victimization on the part of the killers.
It involves the sense that a certain group or groups are a fundamental threat to the nation or the governing ideological project. A contamination. Therefore, how we treat those groups is excusable. As the historian Timothy Snyder recently wrote, we should always be concerned when zones of lawlessness, however limited, are carved out. They allow the domain of the excusable to grow.
[I]n what conditions would I or my compatriots do things that, in normal life, would be deemed unacceptable? It is here that we should ask where working in legally gray places like our detention centers leads. They are not the entirely lawless zones of the concentration camps, but they have routinized obvious abuses of human rights and are demoralizing some of our fellow Americans, or at least putting them into situations where their worst impulses can thrive. Some of these men, for instance, seem to think that our elected representatives should be raped. Apart from anything else, this is an early sign of how lawless action within a confined zone encourages lawlessness as a way of seeing the world.
I can't emphasize this enough: a society will go all the way to mass murder saying all the while to the victims, "You made me do it."
The conditions of mass murder are not here (yet). The psychology is. I don't know how to tell the truth in our age without sounding shrill. So I will tell the truth and let it fall where it may. I know that most Americans don't understand how thin, how fungible, is the line between "send her back" and "eliminate her kind." I know people don't understand, and fear keeps them from understanding, because they couldn't bear consciously to support such evil.
What we saw at the Trump rally last night was evil. It was dangerous. White evangelicals, you might be able to get a sense of how you ought to feel about it if you imagine a crowd of Democrats enthusiastically chanting, "Kill the babies! Kill the babies!" It's like that, ok? It's a murderous psychology.
The future memory of this moment plays out in one of two ways. In scenario one, Trumpism is defeated over the next 20 years or so, and future generations will learn about last night's rally like we learn today about the American Nazi party at Madison Square Garden. In that scenario, white evangelical Trumpists, your grandkids will ask you what you did when such evil ran rampant in the land, and you will want to lie. But in the second scenario, white evangelical Trumpists, you win. Last night's rally is celebrated as a marker of the rise of a white Christian state ruled by a strong leader. Interracial democracy and pluralism was tried, but it was weak and it didn't work.
White evangelicals, is this really what you want? How has fear blinded you so thoroughly to truth, to love, to Jesus himself? I know you have no understanding of the disgrace you've brought to his name. I know, because I know you, and I know that you don't want to do that. Yet you make your heart hard. When you are afraid, you cannot love. I feel like I must say, as Stephen did to his own people, you always resist the Holy Spirit!
And what of all the white evangelicals who know Trumpism is wrong and are afraid to say so? I pray for their courage. I do not pretend they are in an easy position. If they say the truth, if they follow Jesus, they could lose their entire social network and spiritual support system. Many pastors cannot obey their consciences without losing their jobs. I am not here to judge them. But I pray that God will give them courage. The stakes are higher than most of us realize.